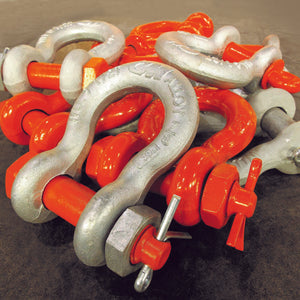 Online Course: CMCO Rigging Gear Inspection Recertification | Part # OL-RG-RC
This interactive online course is designed to provide the requirements of OSHA regulations and ASME guidelines for proper inspection procedures and documentation of rigging gear inspection. OSHA requires inspections to be done by competent personnel selected by the employer. This training will assist employers in deeming their employees competent. Students will be given a final assessment to test their knowledge of the topics covered.
Course topics:
Rigging hardware
Below the hook lifting devices
Slings (chain, wire rope, synthetics and metal mesh)
Lever hoist and chainfalls
Certification expires 2 years from completion of the online class date.
Please Note:
After registering and paying for the course, you will be automatically directed to our new LearnUpon LMS where you will be asked to create a password to set up your account. 

If you are not the student who will be taking the class, please email Paul.Smielecki@cmworks.com with the student's name and email address so that he can enroll your student. 

Please use Google Chrome for the best user experience.